Hanorin Komunidade
>
Financial Education Program
>
National Saving Day
>
2019 ACTIVITIES
2019 ACTIVITIES

The Banco Central de Timor-Leste (BCTL) and the representatives of the Ministry of Education, Youth and Sport from Bobonaro, organized various educational competitions on 26 and 27 November to celebrate the fifth National Savings Day. Around 200 students from ten elementary schools participated in the poetry and speech competitions. The participating schools were EBC Victor Santa, EBC Memo, EBF São Miguel Holsa, EBF Odomau, EBC Pe. Manuel Luis, EBF Lahomea, EBF Oplagol, EBC Raifun, EBF Ritabou, and EBF Babulo.


The competitions aimed to expand students' knowledge about the benefits of savings and the children's savings account "Ha'u-Nia Futuru".


On 29 November, on the sixth anniversary of the National Savings Day, the BCTL team visited schools to deliver the prizes to the poetry and speech competitions winner. Their prizes were deposited in their "Ha'u-Nia Futuru accounts.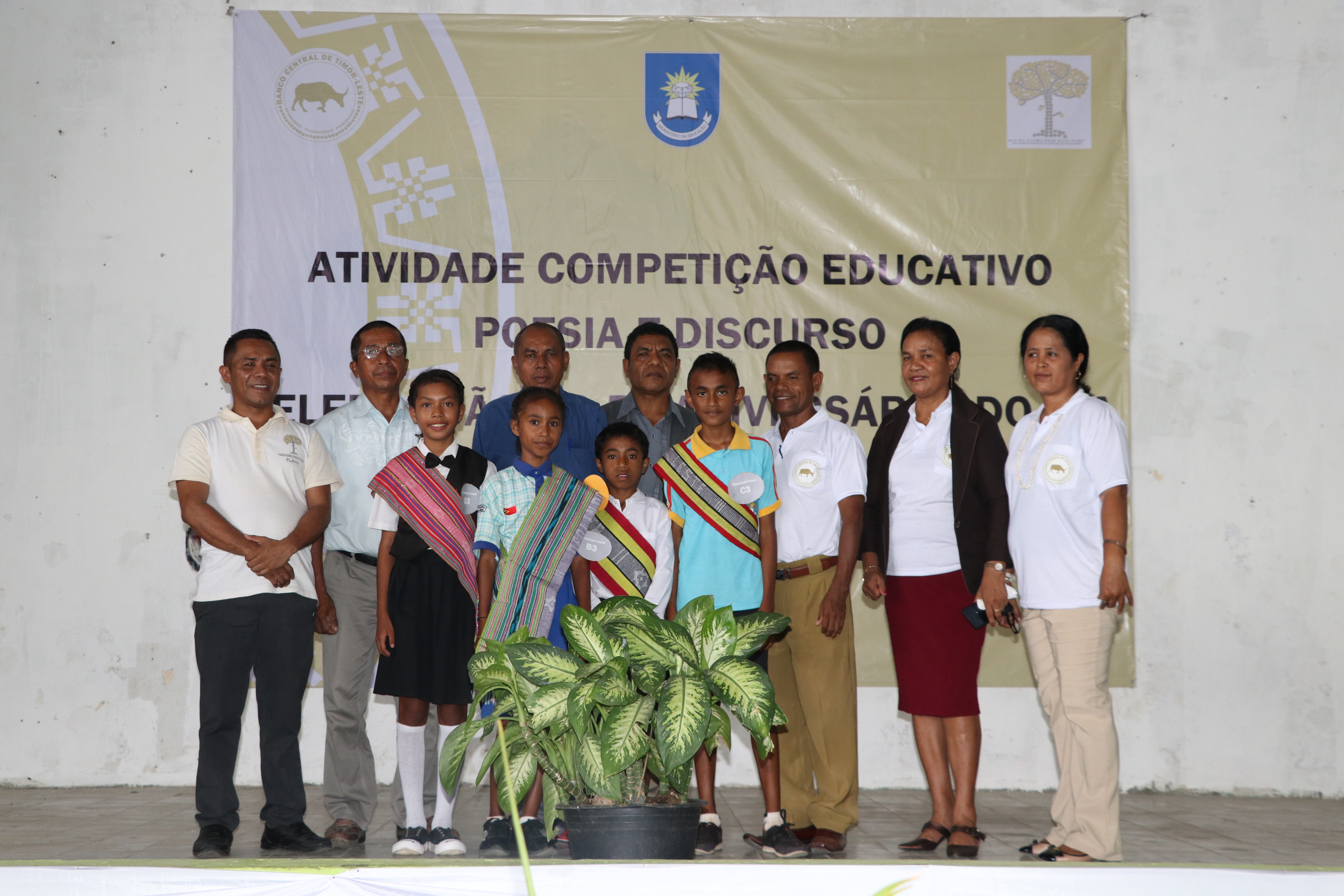 Photo: 26 November 2019 – The four winners of the poetry competition: Paula D.M da Cruz from EBC Rai Fun in the first place, Mariza M. Guterres from EBC Memo in second place, Evangelino da Cruz from EBF Babulo in third place, and Amrozio da Costa from EBC Vitor Santain fourth place.


Photo: 27 November 2019 – The four winners of the speech competition: Cricencia Gomes from EBF Sao Miguel Holsa in first place, Dalia de Jesus from EB Católica Padre Manuel Luis in second place, Melania Cidalia from EBC Vitor in third place, and Ricardo Carvalho from EBF Oplegul in fourth place.



The Banco Nacional de Comércio de Timor-Leste (BNCTL) and Banco Nacional Ultramarino (BNU) also distributed prizes to the winners. BNU gave a piggy bank to start the savings at home, and BNCTL gave money prizes to encourage them to open their savings account at the bank.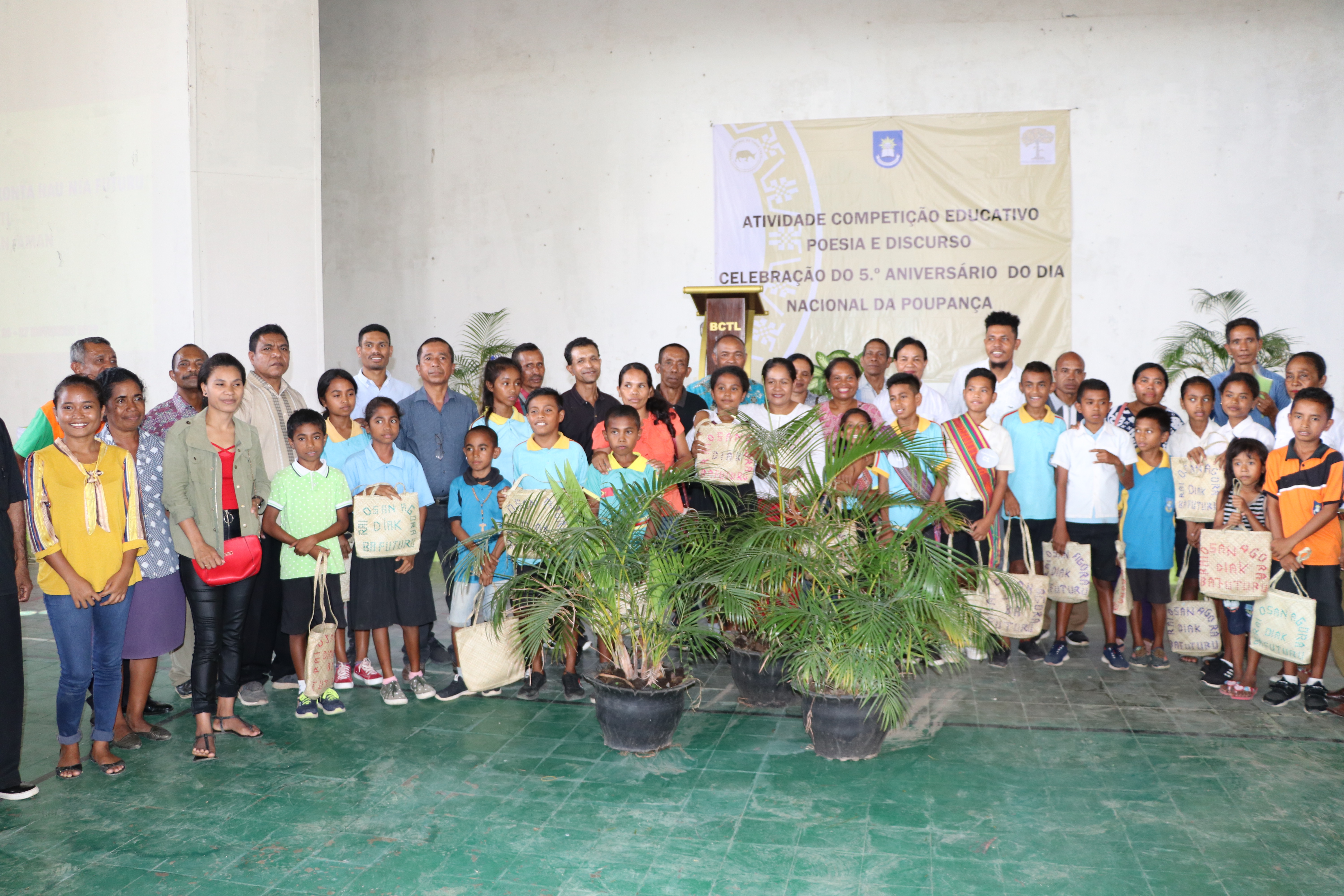 Photo: Participants of the quiz with their prizes from BNU, a bag and a piggy bank.