Hanorin Komunidade
>
Financial Education Program
>
National Saving Day
>
2018 ACTIVITIES
2018 ACTIVITIES

The fourth anniversary of National Saving Day was slightly different; the celebrations involved activities in 10 municipalities. The ten municipalities that had not participated in previous celebrations hosted the drawing and quiz educational competitions. Over 1,000 students took part in the events.


The 29 elementary schools that had implemented the financial literacy program from 10 municipalities took part in the event are: EBF Das Flores Aileu, EBF Talitu Laulara Aileu, EBF Uma Forma Ainaro, EBC Soro Ainaro, EBF 1,2 Vila Nova Baucau, EBC Vitor Santa Bobonaro, EBC Memo Maliana, EBC Ogues Covalima, EBF Wematan Suai, EBF Dona Ana Lemos Gleno Ermera, EBF 02 Lautem, EBF 03 Lospalos, EBF Obrato Manatuto, EBF Beboro Laleia, EBF Rentao, EBF Sierema Same, EBC Mundo Perdido Ossu Viqueque.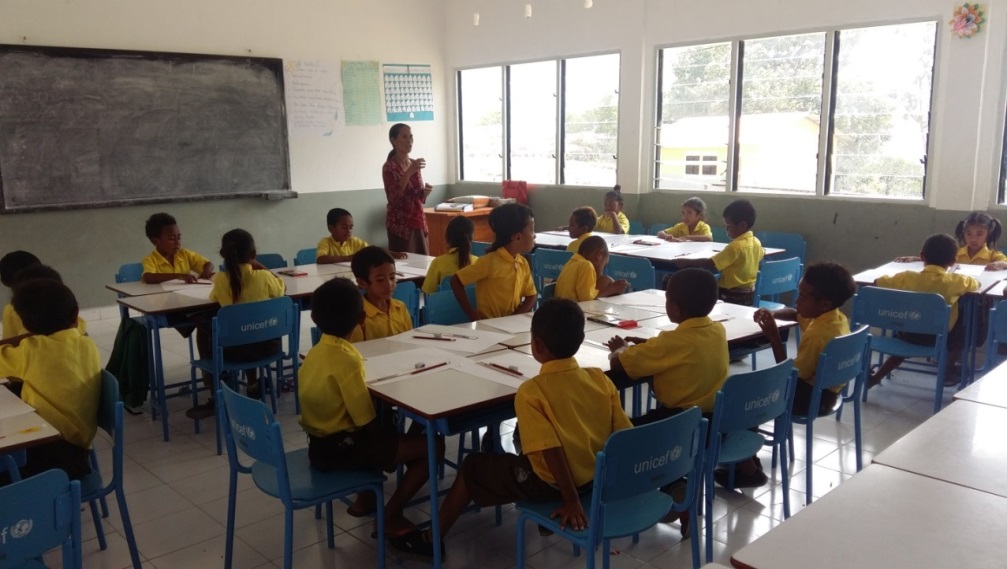 Ainaro: Around 60 students participated in the competitions. There were 16 winners (9 girls and 7 boys), Alfiano T.L da Conceição, Justi de Jesus de Araujo, Ireina Fatima da Costa Berek, Sidalia Cardoso, Lucio do Santos, Lolito do Santos, Adriana Araujo, Santina Pereira, Silvia Ferreira Araujo, Celcia Pereira Silton, Estevania Diel Oji da Costa Araujo, Abraão Gil Pereira, Rosito Pereira, Venesia de Araujo, Juvenia da Conceição de Jesus and Marcelo Bareto Araujo.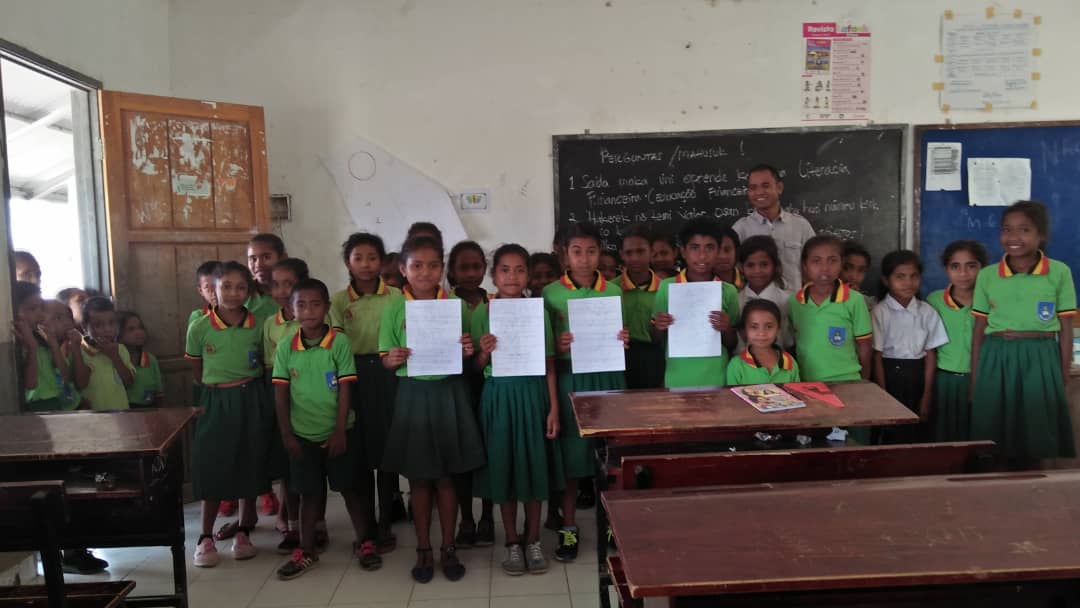 Viqueque: Around 30 students participated in the competitions. There were 7 winners (3 girls and 4 boys), Leticia Bahkita D.C.M, Clarita Maia da Costa Monteiro, Sergio Pinto, Valdano A.G Ruas, Nizia Divina Ximenes, Joaninha Diago Monteiro and Tinezia Alves Guterres.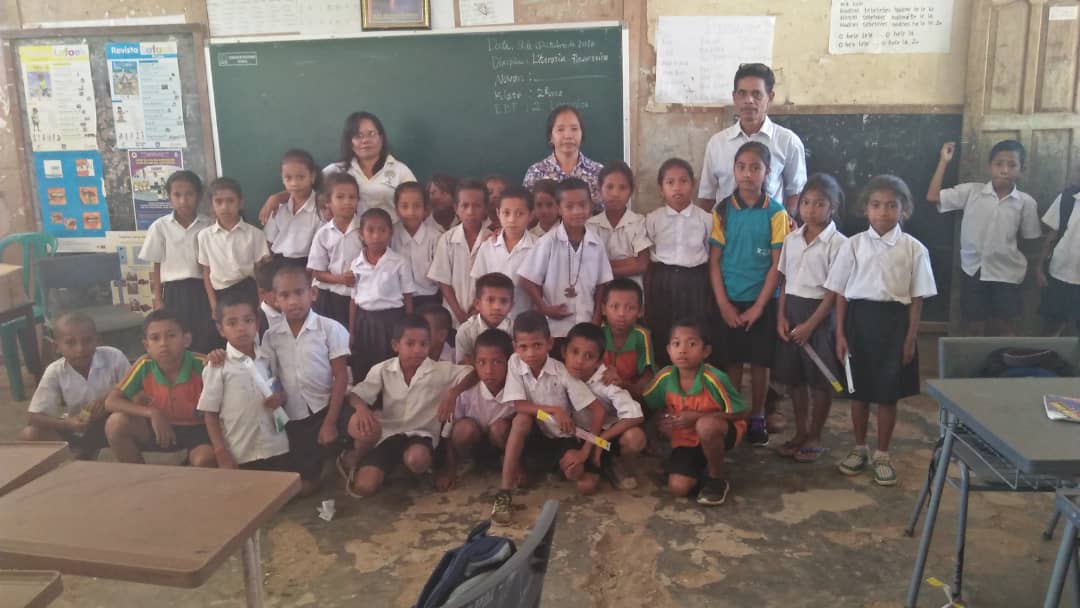 Lautém: Around 60 students participated in the competitions from the EBF 02 and 03 in Lospalos. The winners were: Piu luqi Miranda, Daniela Clarissa Ximenes Vilanova, Ana Maria Samanta, Septianova Serliana Lay, Frenky Lopes, Nogeiro Joaquim L Lopes, Alfiana L A Fernandes, Filomeno da C Freitas, Clementino Fernandes, Eksoniko D V Felipe, Ivonio A D Castro Miranda, Frenqui D S Trinqueiro and Sandra.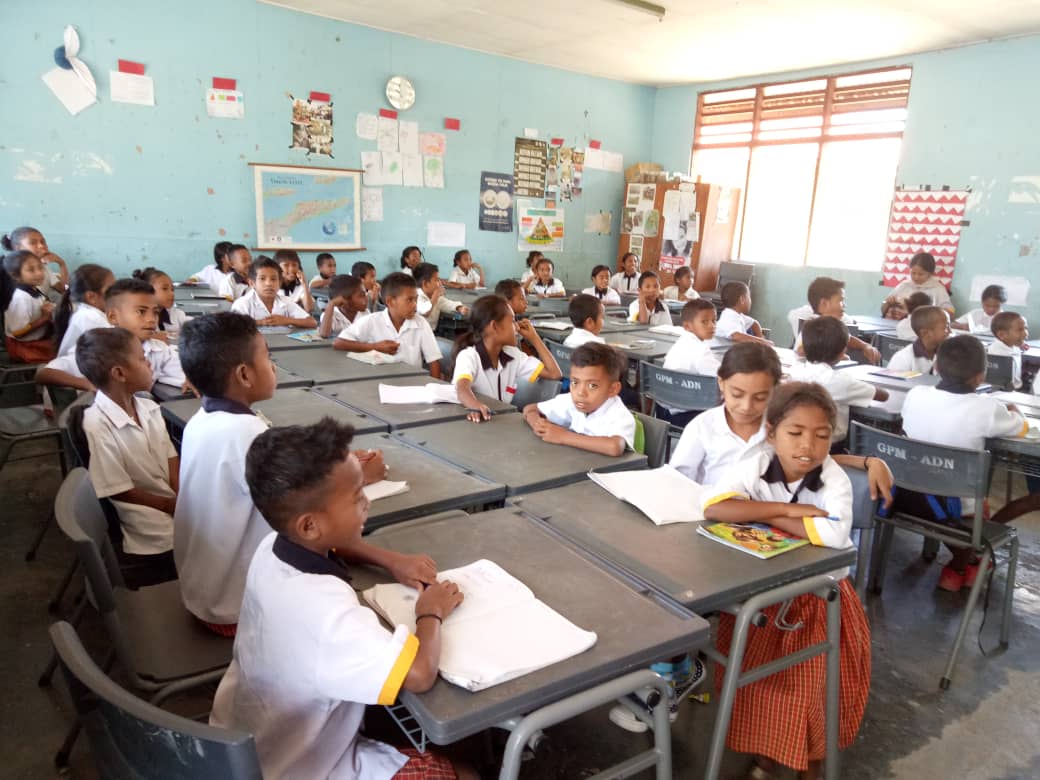 Ermera: Around 100 students participated in the competitions, from the EBF Dona Ana Lemos in Gleno. The winners were: Nevio dos Santos Madeira, Geovanio Ramalho Araujo Soares, Evalita Lourdes de Fatima, Agapito Claudina Vitor de Jesus Gomes, Hendri Maukoli Exposto, Adriana Soares Barreto, Criscencia Alves Babo, and Rosalita Fatima Salsinha Barros.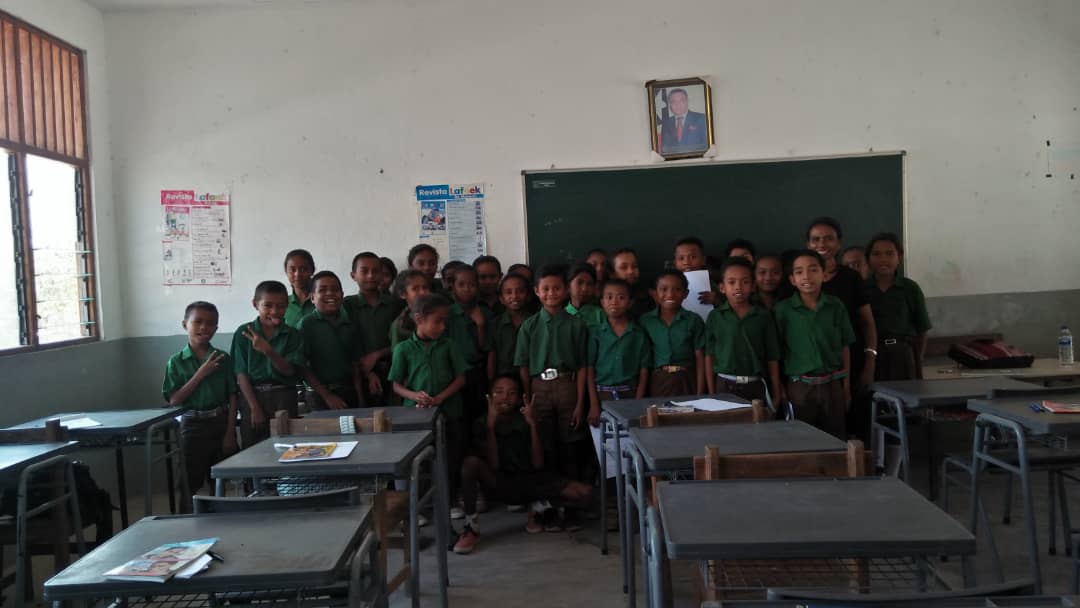 Covalima: Around 60 students participated in the competitions, from two schools EBC Ogues Covalima and EBF Wematan Suai. The winners were: Ercilia de Jesus, Celestina de Jesus, Cornelia Isabel de Jesus, Ricardo Barros Gusmão, Lolita Joaquina Agostinho Gusmão, Celestina de Jesus, Miguel Gusmão, Remigiu Alves, Agapito Exposto da Silva Reis, Francisca Meica Bella de Araujo, Letizia Ria Niquita Ximenes, Melfiana de Losa Doutel Sarmento, Ezralina da Cruz, Adriano da Costa, Agostinho Zelico and Idalina Baquita Amaral.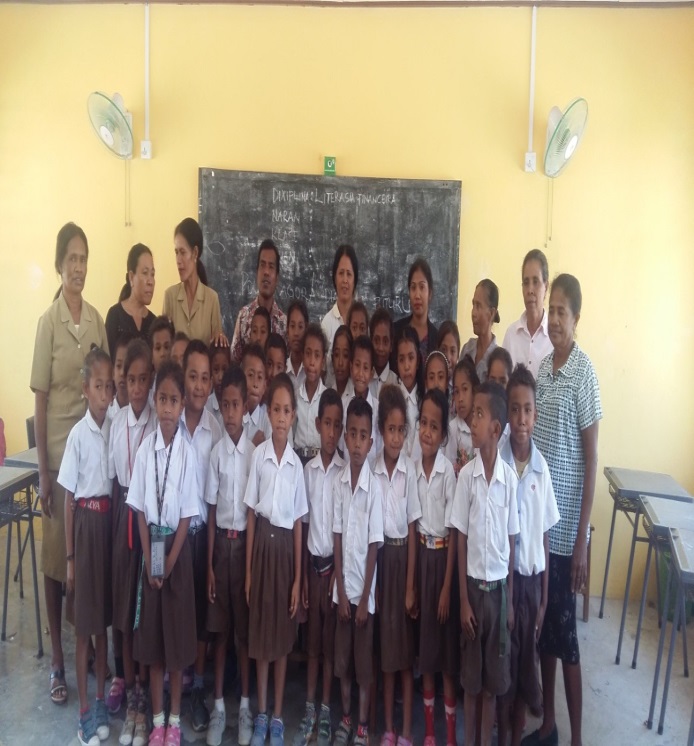 Baucau: The event took place at EBF 1, 2 in Vila Nova Baucau. The winners were: Genia da Silva Gama, Alexandre Soare Amaral, Abio Alfigia Ximenes Ramos, Zefri Arlinda Gusmão, Sebastião Canavaro Gosmão, Chriceyesia Winnerlady, Tresci Uaras, Rivaldo do Rosario Ximenes, Advencio Goreti Magalhaes, and Genia da Silva Gama.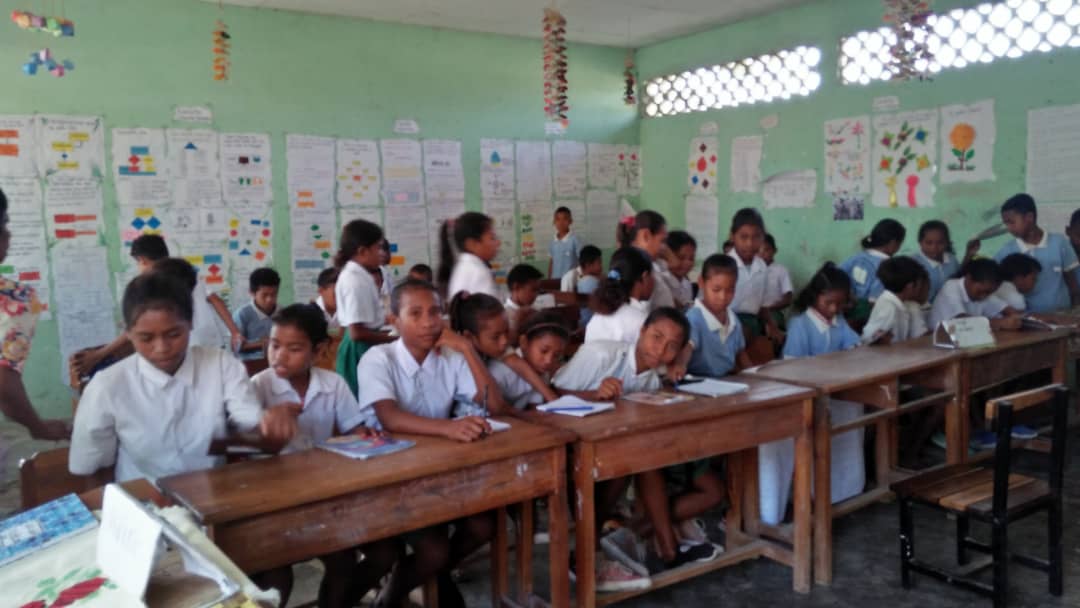 Manatuto: The event took place at EBC Rentao, EBF Obrato and EBF Beboro Laleia. The winner were Clarita P G E Santos, .Elia Antonia de Sousa Soares, Livonia M V da Costa, Novita Ursula Viegas, Ritania Fatima Gusmao do Carmo, Jejuinha D da C Ribeiro, Gemido Soxigu, Saskya T de S Gusmao, Octolizio Carvalho, Yolanda M.R da Costa, Antonio Amiziu da Silva, Mario Claudino da Costa, Novenda Pinto, Govania Elisabet da Costa, Natercia Nan Jonjinha, Jorge Jozo, Claudia Etina da Costa Gomes, Roza Carmuneza da Silva Pereira, Engracia Rozalina, Joamino Enelxo Freitas, Rita Moreira Boavida, Divia Joana da Silva, Sebastiana F. Fernandes and Devia dos Reis Pereira.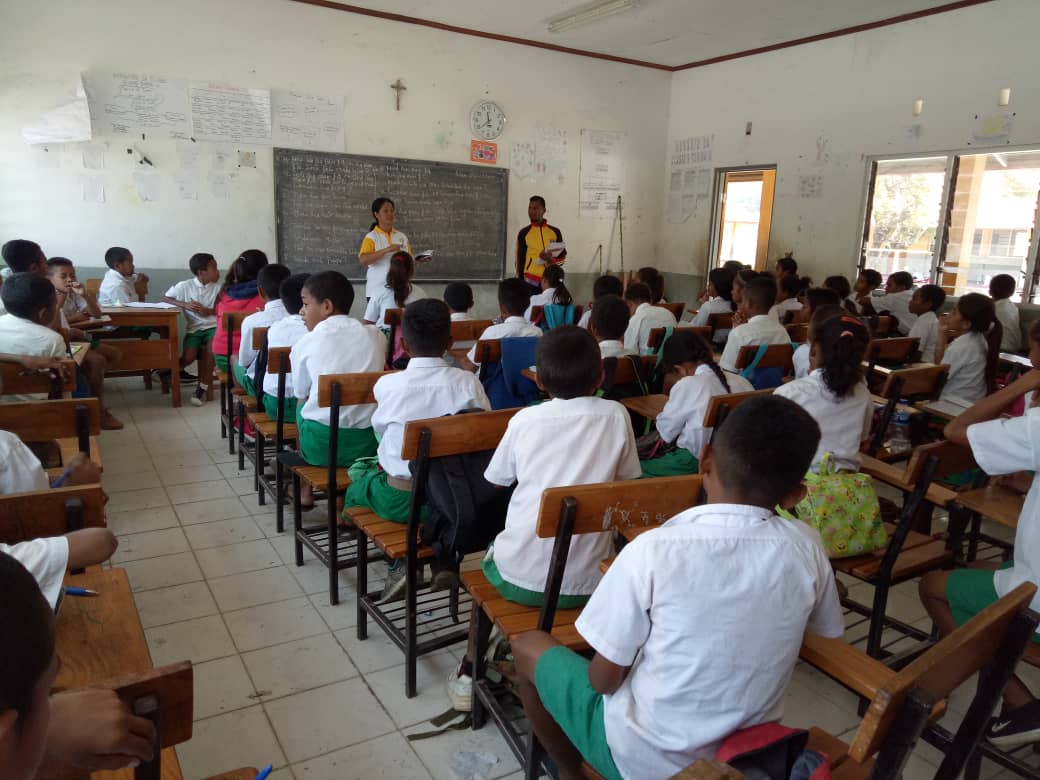 Aileu: The event took place at EBF Das Flores and EBF Talitu Laulara. The winner were: Lucia Sandra, Clarinha Passos Alves, Recardinha dos Reis de Jesus, Amano de Jesus, Umberto da Conceição Fatima Exposto, Remiziu Xavier Pereira, Jovania Telise Maia de A., Samuel Faria Lay, Miguel Gomes, Sonia Correia, Sonia Alexandrina Mesquita, Adina Soares, Deolinda Soares Barreto, Osmenia Afonso S. da Cruz, Duarte Venancio da Cruz and Isac de Araujo Mota.


Manufahi: The event took place at EBF Sierema Same. The winner were: Jose Quinho Barbosa Tilman, Melkyano Dos Santos Sarmento, Elisabet Magno da Silva, Egas de Jesus da Silva, Celegiana da Silva Barrosm Dulcia da Costa, Judit da Silva Tilman and Jeanjelo de Jesus Pereira Guterres.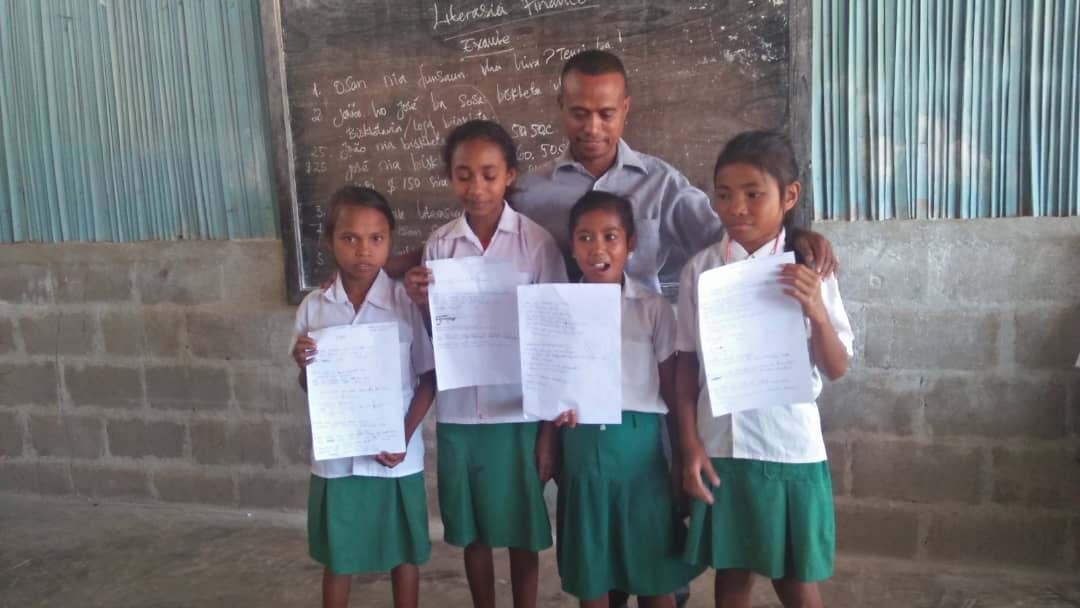 Bobonaro: The event took place at EBC Vitor Santa and EBC Memo. The winner were: Cornelia Soares Maia, Felicia Abu Clo;e Abi, Dinelvio Serqeira, Dalia Domingas Pereira, Nunu Gomes Nuakandala, Simplisio da Luz Lemos, Emanuel da Costa Nunes, Cristalita do Santos, Ligia Clara Leite, Indencia Amaral Lopes, Cenedia KlavertistaTenina de Amaral do Carmo, Felicia Marinela Moniz de Oliveira, Elizio de Fatima dos Reis and Gabriela de Jesus Santos.